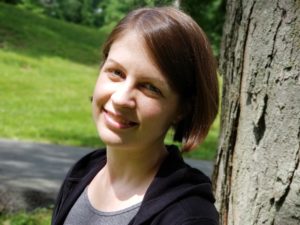 I'm Glad You've Dropped By
to hear out my perspectives on personal finances. My name is Erin Donahue. I'm a Certified Financial Planner®. I'm also a Certified Public Accountant. There are plenty of things in the world that don't make sense to me, but numbers always have. So I've built my professional career on making sense of numbers: For myself, for my employers, for my family, and for my friends. When I realized that this was a skill that I could share with others – a skill that could make a meaningful, lasting, positive impact on peoples' lives – I realized what I was meant to do. And here I am.
I think that setting and achieving good financial goals is almost entirely dependent on your values and mindset. Bad goals will not help you get anywhere, and the wrong mindset can sabotage your progress. With good goals, a positive mindset, and a nudge in the right direction, we can create a plan to transform your financial goals into your financial reality – one day at a time. It would be my pleasure to help you design – and live – your financial plan.
Just As Importantly,
I'm also a wife and a mother. My husband is an English teacher, and my kids are my passion. I love reading, hiking, camping, organizing, and laughing.
If You're Interested
in what I have to say, please sign up for my newsletter! You'll only receive an email from me once or twice a week – and usually, it will just be my latest blog update. But you'll be able to see what's on my mind in the realm of financial goals – and hopefully, it will keep you thinking about your own financial goals, too!
Want to talk?
Let's figure out how I can help you achieve your goals.
Please email or call:
erin@planwitherin.com
‪(973) 664-7542‬